Condition were not ideal that evening on Lusen. For more than one hour the clouds were moving from the west directly to the mountains diffusing the golden hour light too much. 5 minutes to the sunset the clouds definitively arrived and took me somewhere else - into the fog with no light at all. Possibility of capturing the whole landscape in the best light was gone with fog so I could only hope for it to get thinner allowing some light through. And it happened!
Sometimes it is about waiting hours to get the shot right while other times there are only few minutes left to look for the composition. This time on top of the Lusen it was the second case as conditions changed drastically shortly before sunset. I knew that the only chance left was to face the camera to the west directly to the Sun - the direction was clear. Finding something to really make the shot was another story as there are only stones on Lusen. And it is never easy to choose foreground right from similar pattern like in this example from stones. The only thing I knew was that one of the stones should be dominant in the shot.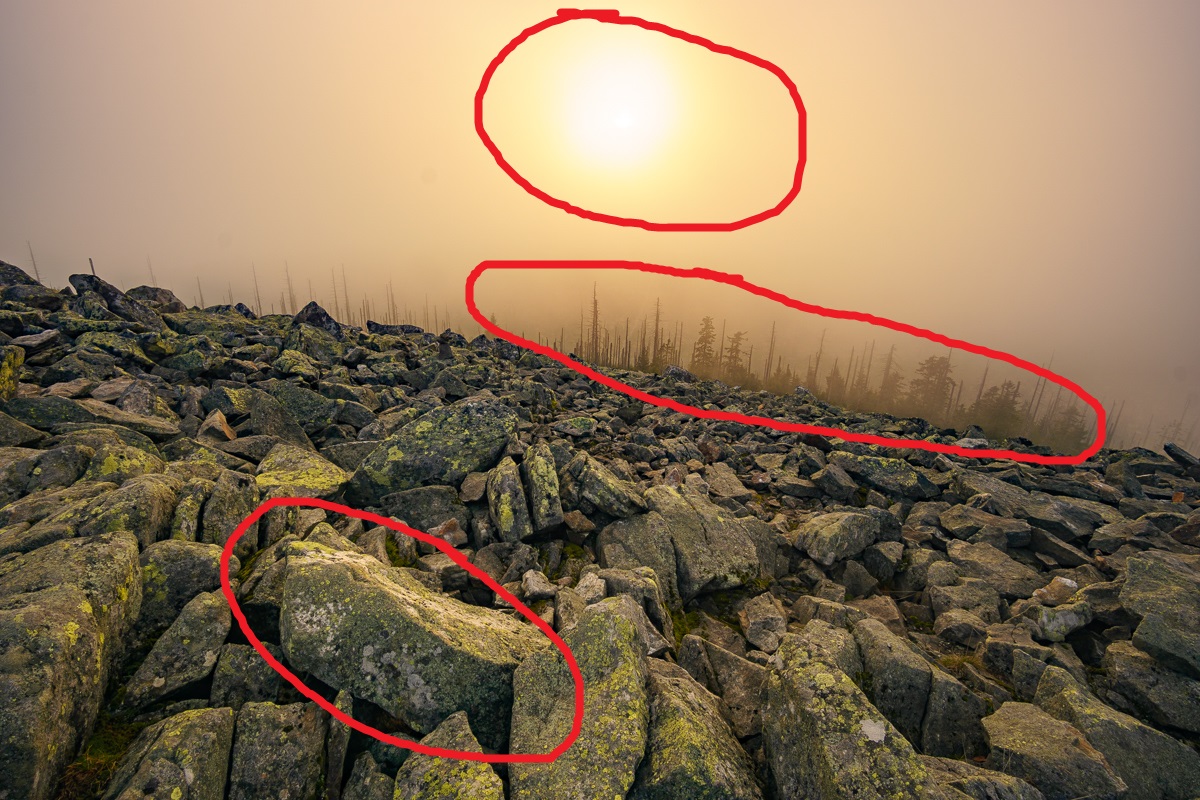 The moment when sunlight pierced the fog again and I could see the edge of the forest I knew that I want it in my shot balancing the dominant stone. So I had two elements - stone and the forest - balancing each other and the sun disc in the fog as another important part of the scene.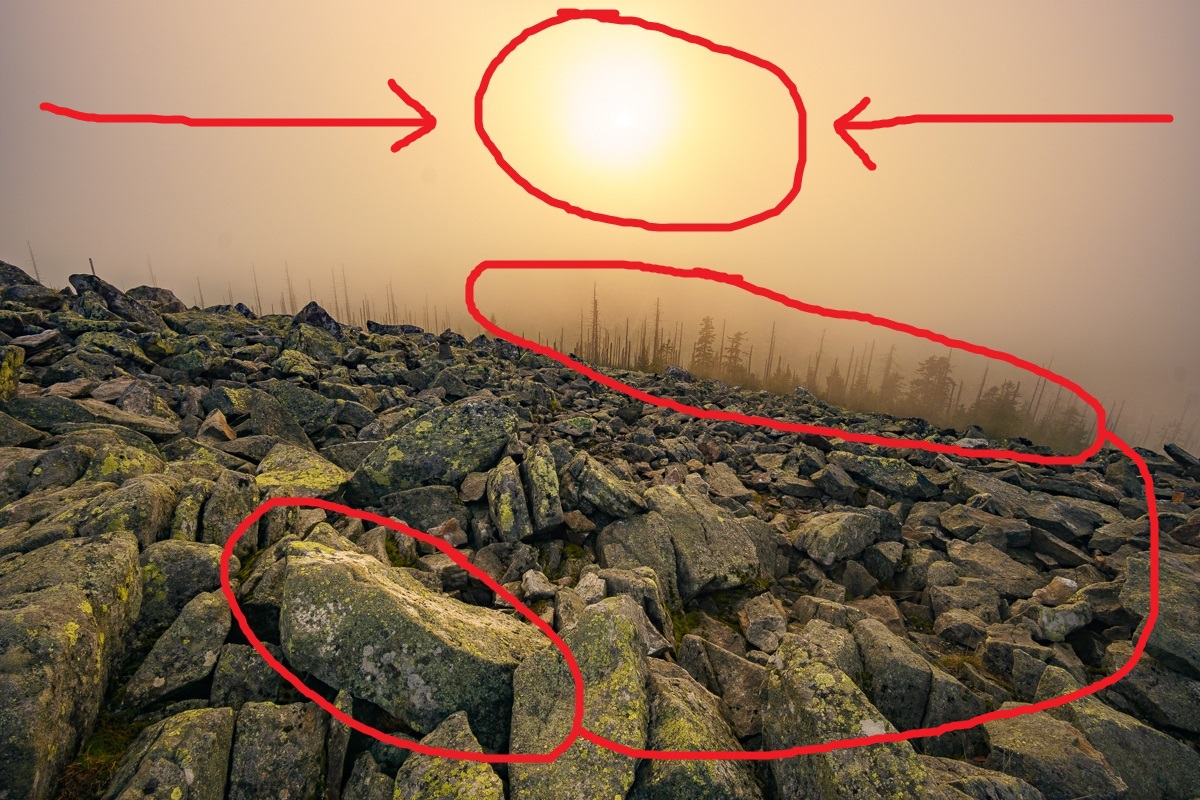 It was obvious that the sun must stay in the middle because color transitions it made in the fog created something as natural vignetting leading to the sun. So I found a place suitable enough for this plan. I did not notice it back there but there was also one bonus in exactly this composition - edges of stones in the lower right corner of the image create a curve connecting the dominant stone with forest. This transition between foreground and middle layer really improves the picture to me.
Now for the processing the image. Bellow you can see the original RAW version of the image converted to JPEG without any tweeks.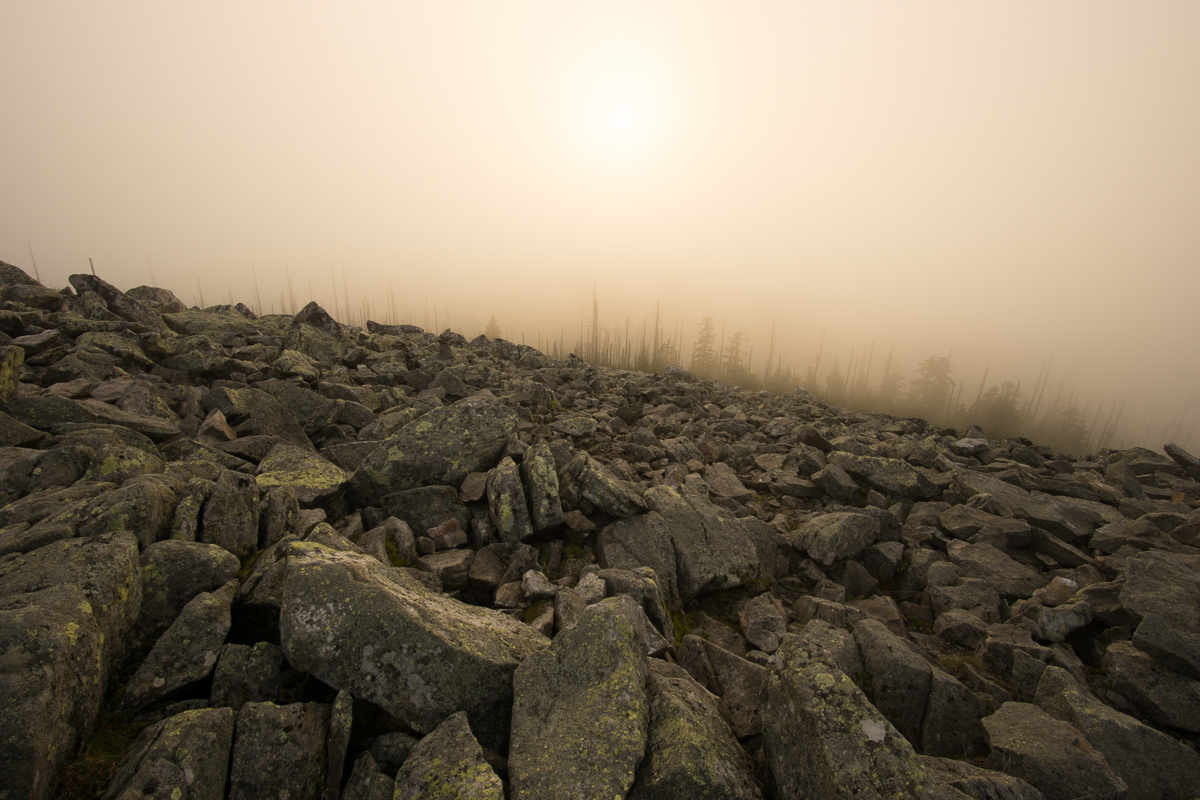 The overall color balancing was dull and not even near to the real scene I remembered. So I changed the white balance towards warmer tones and added a little bit of green tint to it. Also the fog was a little overexposed (with natural vignetting not visible) and I wanted the sun disc to be more distinguishable. I made the lights darker.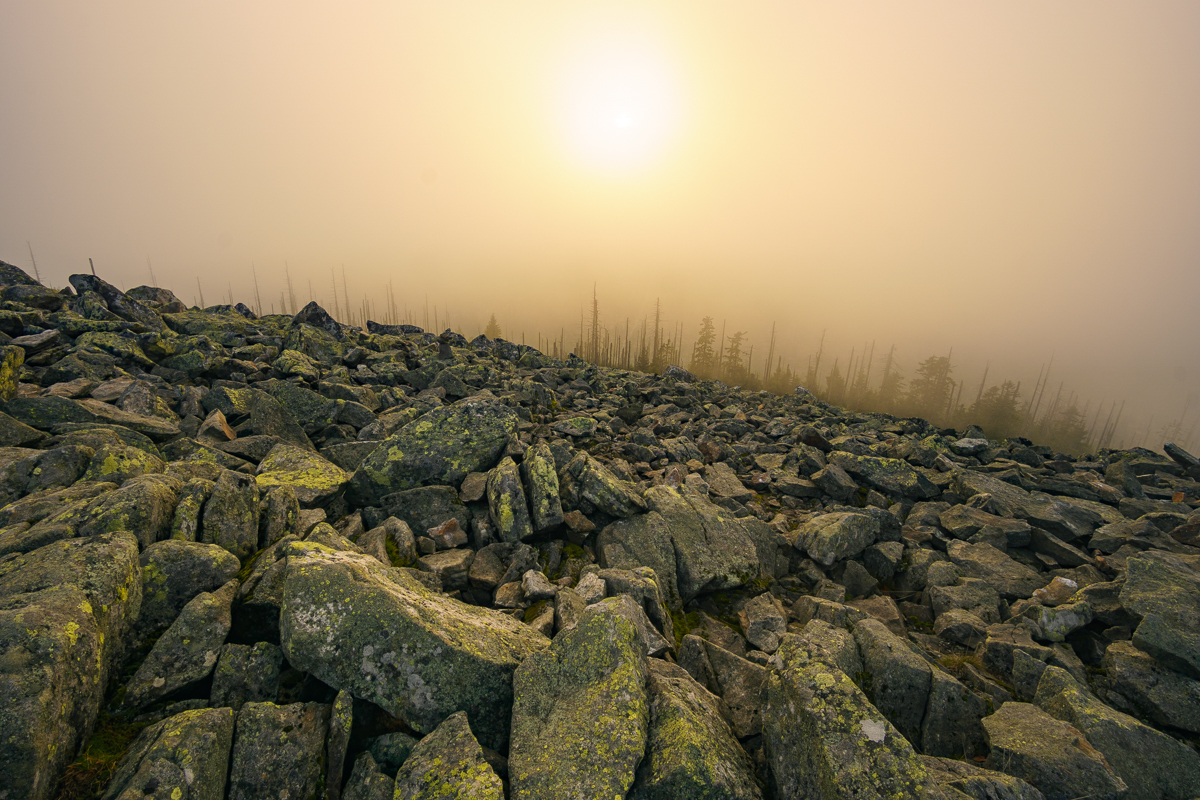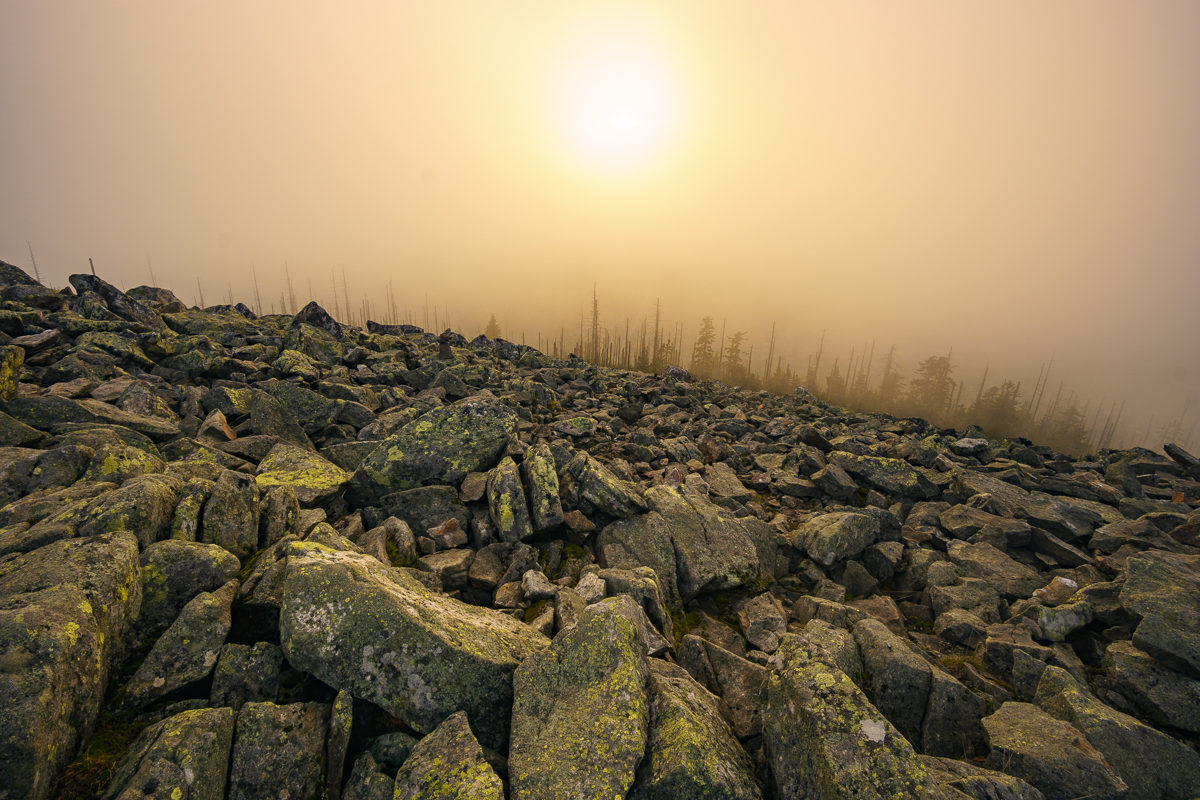 Then I added more vignetting as I thing it really suits this shot and played with the color toning again as I found out it turned too much green. Next thing was the dominant stone. I wanted it to be punchy against other stones so I added local brightness and contrast to it.
And the final image is just after some contrast and clarity applying and once again after some minor tweak to colors. Here in comparison with the original: